WARNING!!!
This article is under maintenance, information here will be updated frequently. Keep this in mind while reading.
Hardcore Mode is an upcoming game mode for Survive The Disasters 2. It is similar to the normal game, but is much more difficult to survive and is only available to S Rank survivors. It has yet to be officially released.
Its release date is unknown, as it is not finished yet.
It is currently being tested in Survive The Disasters 2: Corrupted.
Confirmed Changes
Superbosses that last for 150 seconds.
Hardcore versions of the streak badges will be active.
All of the normal disasters are replaced with their Hyper version.
All of the hyper versions are replaced with their Impossible version.
Warnings will become more frequent.
No Bonus Rounds.
Badges
There are four badges for Hardcore Mode, all of them being survival streak badges. As Hardcore Mode is not yet released, they cannot be obtained yet.
| Badge Name | Rarity | Desciption |
| --- | --- | --- |
| Fighter | Moderate | Reach a survival streak of 7 |
| Challenger | Difficult | Reach a survival streak of 21 |
| Daredevil | Very Difficult | Reach a survival streak of 50 |
| Hardcore | Insanely Difficult | Reach a survival streak of 100 |
Updates So Far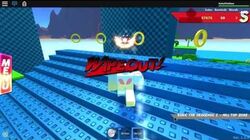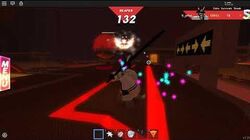 Trivia